Welcome to my Homepage!
Hey Honey, I'm Shiny Kim your cute petite Fetish Princess. My addiction are all shiny fabrics like Satin and Silk, PVC / Vinyl, Plastic, Metallic, PU Leather, Velvet and more =) Here you'll find all my fetish videos and pictures or you join my fetish livecam.

I'm so happy that you're here! Please enjoy it!
New stuff by me =)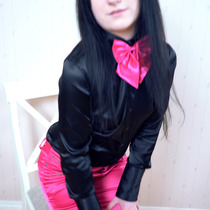 New Video online!
You will be surprised how brave you can be with my help! Week 1 --->
Click here
<---